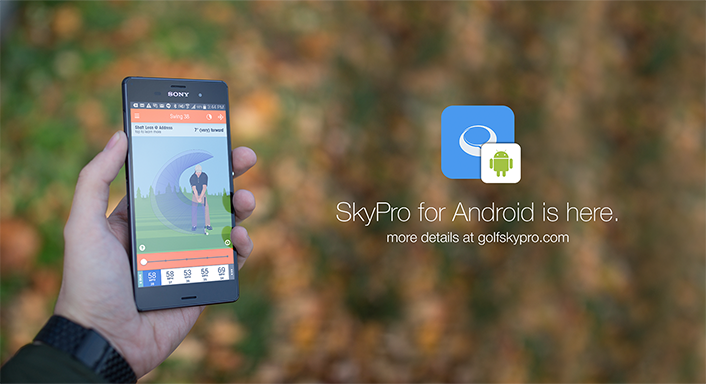 Thank you for your interest in SkyPro, golf's best personal swing analyzer! Many golfers inquired about when we would have an Android app for SkyPro. We heard you. Today we're pleased to announce that we are releasing SkyPro™ for Android®.
SkyPro for Android is available through the Google Play Store. This initial release primarily features Swing and Focus mode, however our developers are working hard to add the remaining features as quickly as possible, so you can Groove both your putts and swings! [Update: SkyPro for Android now features Swing, Focus, Groove and Plane Mode!] We have put together a feature compatibility list below:

Download SkyPro for Android now by visiting the Google Play Store here. 
SkyPro for Android will work seamlessly with existing SkyPro sensors, so there is no need to purchase any additional hardware should you already own a SkyPro!
We look forward to welcoming you to the SkyPro community!